In early August Cumberland Brewery set out for its first taste of the Great Taste of The Midwest. It is the second oldest beer festival in North America, and with the high level of organization it is easy to see why. Mark and Cameron carpooled up with the brewers from Browning's, Brian and Rush, in a rented van. The van's shocks were put to the ultimate test with seven full kegs and tapping equipment stored in the back. Upon arriving in Madison on Friday, we definitely got the VIP treatment. Volunteers were there to unload our kegs, while other's carted our equipment over to our booth. The only thing that brewery representatives had to do was enjoy the free BBQ and beer set out for us. After unloading the beer, and checking into the hotel, we were again treated to some more free food and dinner. Our host was the Great Dane Brewpub. and we sampled some great local beer, as well as some authentic Wisconsin brats.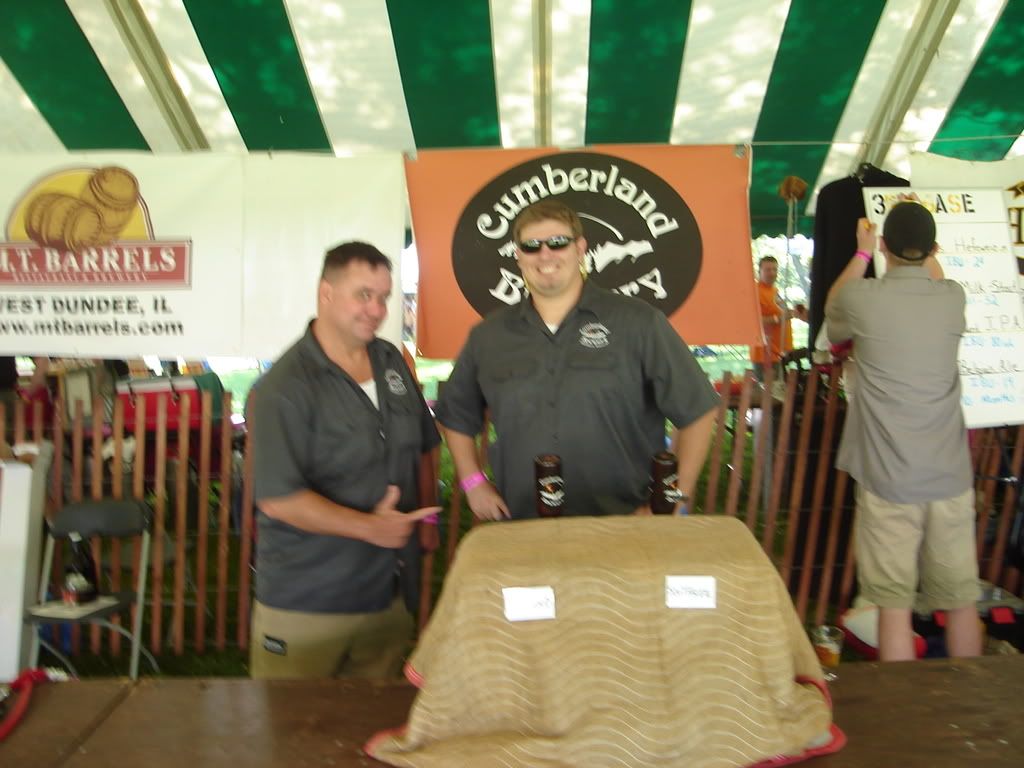 Saturday morning we arrived at the festival to a food spread including breakfast burritos, donuts and coffee. Shortly afterwards a much needed Bloody Mary Wagon made its rounds, rumor has it that Mark was seen following behind it for the next 30 minutes. After set up was complete, we had some time to wander around the festival site before it began. Located in a park on the lake shore, with the Capital building visible from across the water made for a great sight, but even better was the 6 big tents for the breweries. The festival atmosphere was great, as the ticket limit kept the crowd to a reasonable size. While pouring beer we were routinely questioned on Louisville's inclusion in a Midwest event. But after a few samples we were able to explain Louisville's identity crisis as a Midwest city in a Southern State. Everyone from the organizers, volunteers, and attendees thanked us for making the trip.


Post festival we were again treated to a dinner buffet while the crowd exited, making it easier for us to pick up our equipment. Following a night out on the town, we headed back to Louisville, thankfully a few hundred lbs lighter on beer. We are definitely looking forward to attending the event next year, and recommend it for those planning on making a trip, though plan ahead as the 5,000 tickets apparently sell out in an hour.


Festival Slide Show
Who are These People?